See also an indepth research on the camp of several journalists
The so-called "Closed Controlled Access Centre of Samos" became operational in September 2021, when people were transferred from the old slum-like camp growing out of Vathy town to a remote prison-like complex between the mountains.
Sterile white containers are lined up behind barbed wire, forming a uniform complex of plastic and metal without any apparent signs of individualized or self-determined living. It is a place of total surveillance and control, yet with air-conditioned ISO-boxes, Wi-Fi and laminated floors inside the containers.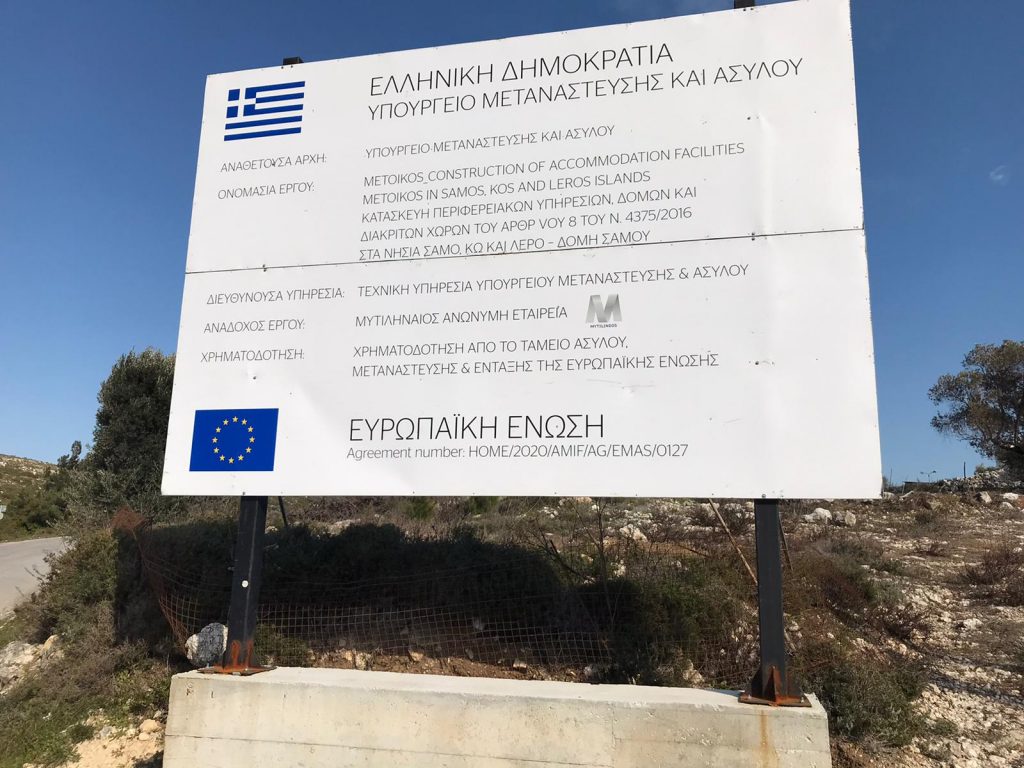 Reminiscent of border checkpoints, the entry to the camp is only possible through an elaborate security gate, guarded by private security companies and police. Camera masts surround the entire area and some are positioned to even film inside the ISO-boxes. The whole setting is the realization of a dystopian panopticon: drones are planned to be used, in addition to a software which analyses movement of people in order to avoid gatherings.  
Migrants on Samos who refuse to live under total control have little choice but to to hide in the old and partly burned barracks of the old camp close to the town. In-between broken barbed wire, hills of rubbish, old children's toys, dirty blankets and clothes, people have neither access to water nor electricity, but at least some self-determination. It leaves the small chance of living as a human being, compared to being regarded as a number in the high-security prison-like camp.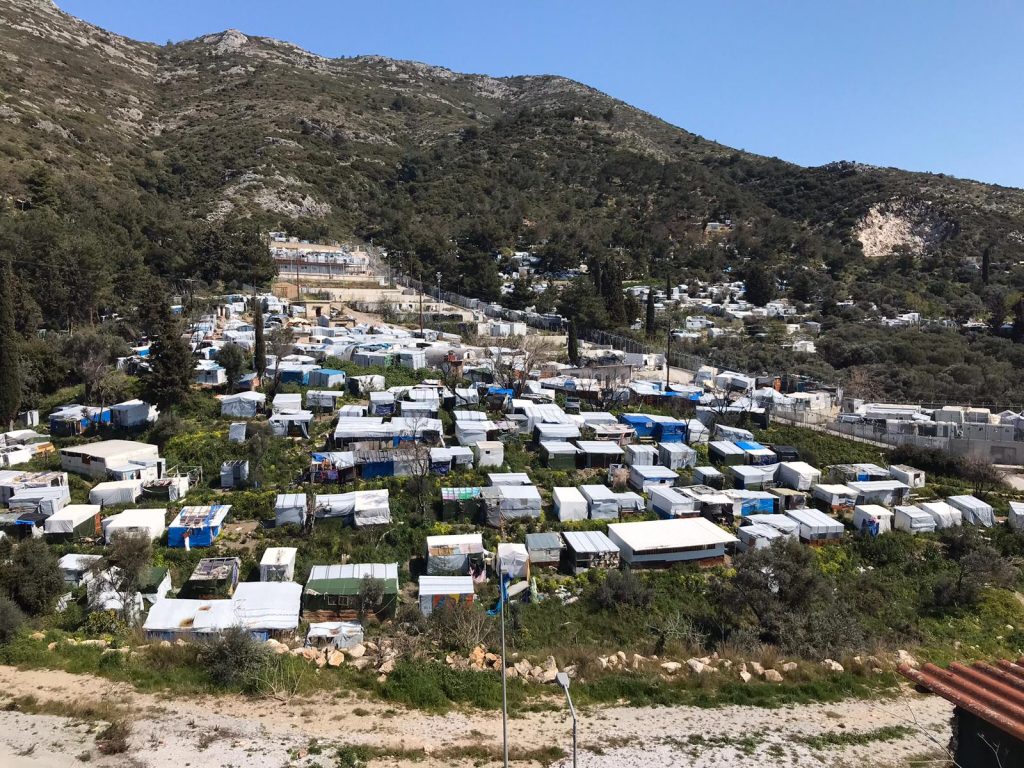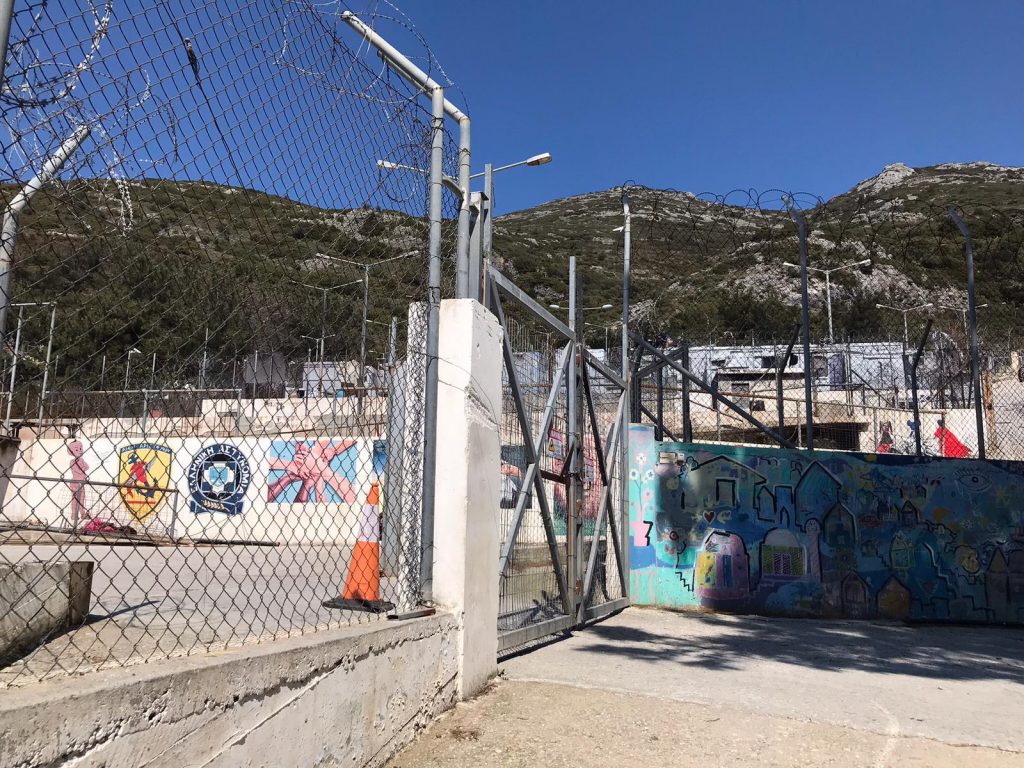 The construction of the camp site had already started at the end of 2019 but was speeded up after the fire in Moria, when the EU provided 276 million Euro to the Greek government to build five so-called "Multiple Purpose Reception and Identification Centers" on the Greek islands. The camp construction site on Samos was financed with 48 million to create the new controlled centre.
The rationality behind the multi-million camp project remains opaque, since the implementation of the EU migration-management technocrats' wet dreams seems to be rather dysfunctional: in the face of violent pushbacks, hardly anyone arrives on the islands so that 'only' roughly 300 people are trapped in the facility that was designed to hold about 2000 people and is still under further construction. Since March 2020, there have been no deportations from Greece to Turkey. Consequently, the specially-designed prison in the back of the camp, the pre-removal section (PROKEKA), also seems to remain useless so far, although it has space for 960 people who can be legally held there for 18 months.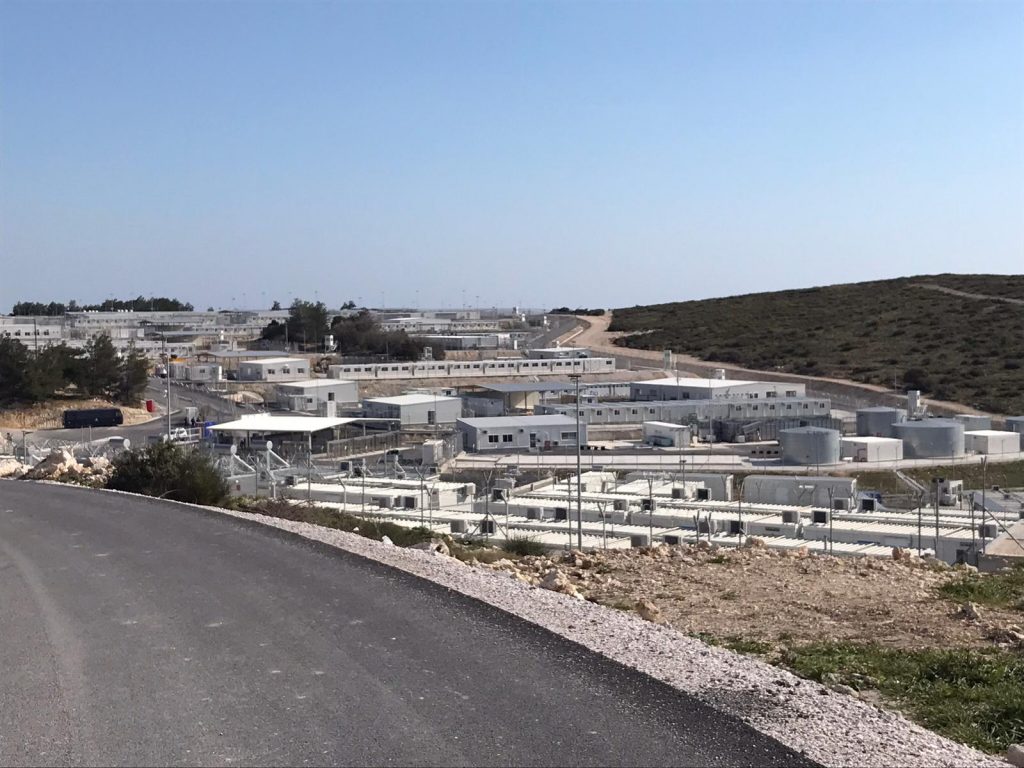 The controlled centre complex leaves no doubts on which path the European migration policies with their double standards are following: while white Ukrainian war refugees are welcomed with open arms, BIPOC racialized migrants are constructed as 'the others' and pushed back or locked up in clean, remote detention centers under strict surveillance. They are not only denied protection and a life in dignity, but are actively pushed back and killed in violent operations at sea. Countless fatal pushbacks have been documented, such as a recent pushback operation from Samos leading to the death of two men in February 2022.