The situation in Moria Camp is escalating. The size of the hotspot has grown drastically so that the barbed wired camp is surrounded by a slum-like city of tents. More than 19 000 people are currently trapped there. Many have already built small huts, knowing that they will be trapped there for months. Among them live about 1000 unaccompanied minors and many of them do not get any support because safe zones for minors are overcrowded and about half of them are forced to struggle on their own to find a space in a tent in the olive grove surrounding Moria Camp.
In these circumstances, where people are forced to live in a place without any protection, violence and exploitation escalate, establishing the ground for criminal structures – groups that are able to enter the camp from the outside. Exploitation ranges from forcing people to pay in order to be able to enter the asylum office to forced prostitution.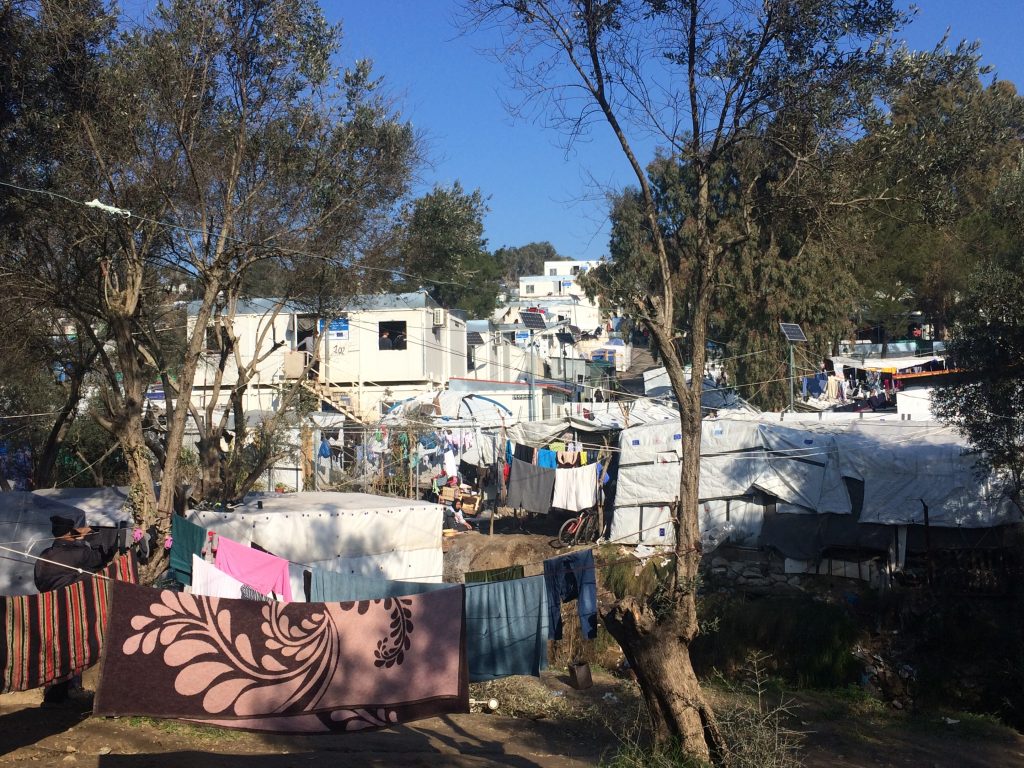 Stabbed to death in the EU's migration camp
There have been three deaths within one month. On 1st January, a 20-year-old man from Congo was stabbed with a knife when he refused to give his mobile phone to a gang trying to rob him. His two friends were injured, while he died in hospital two weeks later. On 6th January, an Iranian asylum seeker was found dead, hung, in a cell of the pre-removal detention centre in Moria camp. On 16th January, a Somali-Yemeni 20-year-old man was violently stabbed to death. According to witnesses, again a group of perpetrators wanted to rob him. On 20th January, an 18-year-old woman was stabbed with a knife and is still in a critical condition in hospital.
Fighting injustice – Self-organized protests
The deaths sparked a number of demonstrations. On 16th January, a big demonstration of people of many nationalities took place in the town of Mytilene, where migrants from all nationalities, Greeks and people from other European countries marched under the motto "Prisons kill: another state sponsored murder", demanding the abolition of Moria prison in which a person was found dead.
The next day, members from the African community in Moria – who are increasingly affected by violence – also demonstrated in front of Moria camp, making speeches explaining that they do not feel safe. Among them there were many women. They carried signs like "No More Killing" and "Moria is not Safe", and blocked the road.
Arrest and detention of protestors
While the few riot policemen present during the Moria demonstration stood back at the beginning watching the protest, they eventually built a barrier and shot teargas at the protestors. Then, they picked out three men who were among the protestors and arrested them. The three men were all from Somalia and were brought to court the next day for a hearing, where they were accused of disturbing public order, threatening the police and resistance against the police. They will have a trial on 27th February in Mytilene Court. Although the accusations are not felonies and the judge did not order pre-trial detention, the three men will be held in Moria pre-removal centre until the date of their trial.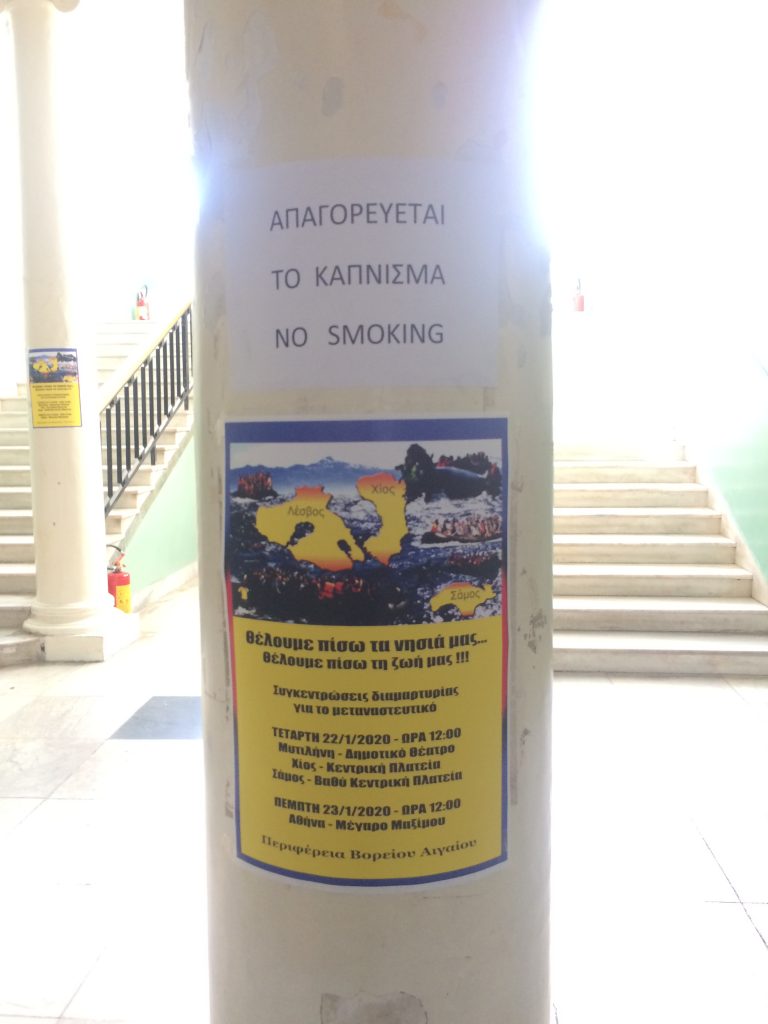 The repressive arrests of the protesters, who mobilized to draw attention to the unbearable situation of their friends and relatives, killed in front of their own eyes, shows the inability of the Greek state and the European Union to deal with the political situation that they have created. Their confinement policies are creating spaces where people can be killed without any accountability. It is not enough to arrest migrants who the police consider as perpetrators of the killings. The line of deaths in Moria camp is not a coincidence. Guilty are those who set up the Greek hotspot camps and keep them running, no matter the human costs. Again, the arrests do not solve the problem. Instead, people who are already marginalized and affected by violence have to pay for it with imprisonment while the situation in Moria camp only gets worse.
V.H.